Shop For Tires
Your vehicle came from the factory with staggered fitments. This means the front and rear tires are sized differently. Tire options will be displayed in pairs but can be purchased individually.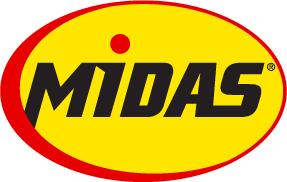 GET UP TO $200 BACK ON 4 SELECT TIRES
WHEN YOU USE THE MIDAS CREDIT CARD*
Offer valid from 10/1/18 – 10/31/18
Most vehicles. See rebate forms for complete details. Get up to $100 back on 4 select Cooper® or Goodyear® tires. Get up to an additional $130 back if qualifying purchase of applicable Cooper® or Goodyear® tires is made with the Midas Credit Card. *Subject to credit approval. Void where prohibited. Not valid with other offers. At participating U.S. locations. Plus shop fee of up to 15% based on regular non-discounted retail price, not to exceed $35.00. Fees may be higher in HI/AK. Charge for additional parts, services, and disposal fees, if needed. TPMS reset not included. Installation not required. Offer valid from 10/1/18 –10/31/18.
4225 West Good Hope Road. Milwaukee, WI 53209