Shop for Tires
Your neighborhood Midas offers a large selection of top brand tires for cars and trucks, at competitive prices for every budget.
We'll mount and install your tires, and make sure there aren't other issues that could reduce the ride quality and life of your new tires. We also take care of wheel alignment which helps your tires last longer, improves gas mileage and provides safer handling. Midas technicians will inspect, rotate and balance your tires according to your vehicle manufacture's schedule.

Give us a call to learn more, or use our online estimate or appointment forms to request more information.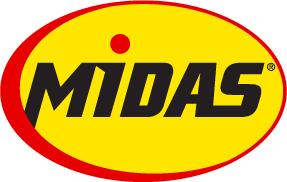 UP TO $140 BACK ON 4 SELECT TIRES
Up to $100 in mail-in rebate valid on the purchase of 4 select Goodyear, Dunlop or Bridgestone Blizzak tires, plus receive an additional instant in-store discount of $40 on your purchase of 4 select tires. Most vehicles. See rebate form for complete details. Must include the purchase of tire installation package, which includes mounting, balancing and valve stems. Tire disposal extra. Plus shop fee of up to 15% based on non discounted retail price, not to exceed $35.00, where permitted. Void where prohibited. Not valid with other offers. Valid at participating stores. Offer good through 12/3/2017. © 2017 Midas Canada Inc.
4495 Iberville Rue. Montreal, QC H2H 2L7
Our Tire Selection