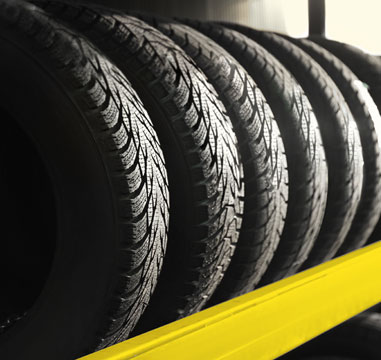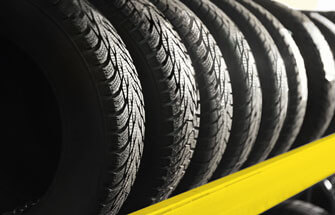 WE SELL
TIRES
GREAT BRANDS AT GREAT PRICES
Valid at participating locations.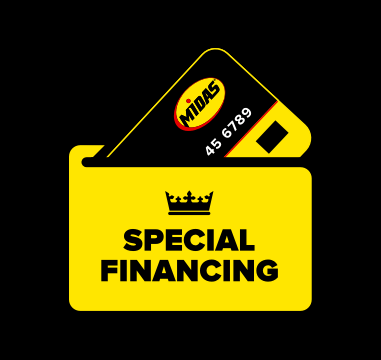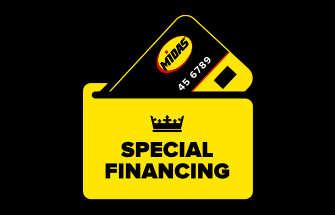 NO INTEREST IF
PAID IN FULL
WITHIN 6 MONTHS
ON PURCHASES OF $199 OR MORE ON YOUR MIDAS CREDIT CARD.
Interest will be charged to your account from the purchase date if the promotional purchase is not paid in full within 6 months. Minimum monthly payments required.
Valid at participating stores.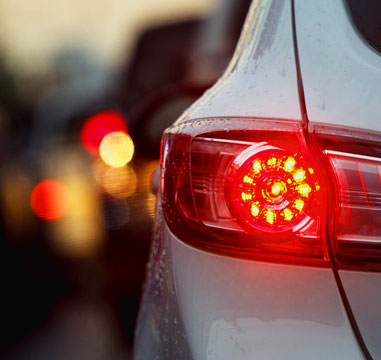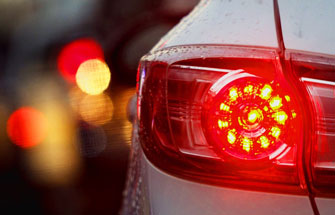 EXPERT BRAKE SERVICE
With a Limited Lifetime Guarantee on Brake Pads or Shoes. Most vehicles.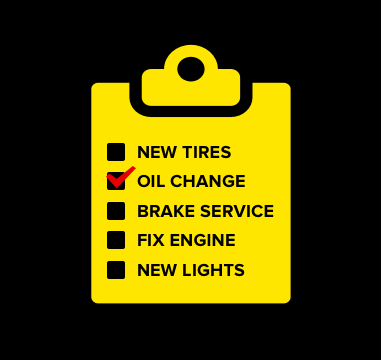 WE TELL YOU
WHAT NEEDS
FIXING NOW
AND WHAT CAN WAIT.
Midas
west chester

is your one-stop shop for brakes, oil changes, tires and all your auto repair needs.

Midas stores are owned and operated by families in your community dedicated to providing high quality auto repair service at a fair price. And their work is backed by our famous Midas guarantee*. Whether you need an oil change or tires, factory recommended maintenance, or brake repair, your local Midas has you covered.

*See store for applicability and limited guarantee terms ↩
Recent Visit
This is my second visit at this location, but I have been a Midas customer for over 20 years. The first visit here went without a hitch; all I need is an oil change and tire rotation. This time they almost didn't rotate the tires until I asked, so maybe I need to be clear - but thought they did this without asking. When I left I realized they neglected to put the sticker on the window stating the date/mileage when I need to come back. I turned around and got it. When I got home I realized the supplemental copy of 'secondary services' was missing, such as brake pad level, tire depth, and other VERY essential details needed for preventative maintenance. I called and was informed they ran out of the packs, but nobody informed me. I knew they ran a battery check as the agent has a slip showing the printout at the store, but this too was missing from my pack. I called and asked for it to be emailed to me, if that was an option, and was informed it could. It never came.
- West Chester N.
Thorough
After taking my Volvo to several places to have my emergency brake fixed, even paying for it at my local place, they then failed me for inspection due to the brake not working. I took it to Midas and Thomas explained it was the front cables, not the back as all the other places told me. He was very professional and explained things in such a manner that I could understand. Thank you for the great work!
- Nancy C.
Great service
Really fast, and great service! Friendly staff
- Michelle D.
Fast, great, friendly service
I needed four tires and needed it done within a specific timeframe. My new tires were done quickly and I was able to get to where I needed to be. Thank you!!!!
- Laurie L.
Follow up
My apologies . my part was in however I didn't know there was an employee problem. My part has been installed and I'm satisfied. My friends and co-workers will continue to use Midas .Thank you Midas of Westchester.
- Phil B.
Friendly service
Fast and friendly service Will be back
- Stephen N.
Great Service
Wonderful customer service! I came in for an oil change with out an appointment and they got me right in. The service was quick and the staff is super friendly
- kelly s.
Service Well Done!
Had them do an oil & filter change; while doing so their courtesy check revealed a problem with my braking system which was rectified in a reasonable amount of time without need for an additional appointment, at a very fair price. I feel I was well-treated and am happy with the work.
- Dan R.
Top Repair Shop
The service manager and welder, the two people I met and talked with, were very courteous, knowledgeable, offered options, and were very fair in pricing compared to the car dealer and another shop. The welder has important skills other shops lack. The service was done efficiently, correctly, as promised, and slightly below the estimated price. I saw them treat all other customers as they treated me. They know what they are talking about and talk straight. I know cars and service as a car enthusiast and retired automotive engineer. The staff in place and fairness I experienced makes this an excellent shop.
- Martin N.
Excellent service
Andrew was helpful, and showed expert customer service. I was pleased with my entire experience. I was in and out very quick. 10/10 would return and suggest Midas of West Chester to others.
- Keenan S.
Oil change
Jimmy was an excellent and informative system manager who cared to educate me as well as advise me about what's best for my car! I will only come to this Midas!! Thanks Jimmy!!!!!
- L. J.
Great Service
The Midas team in West Chester on route three are always helpful. Weather I need an oil change, tire replacement or state inspection. Their service is always great and done in time to fit my schedule.
- Cory H.
Aa
Great service fast employees are so friendly I will give it a five stars
- Weiss A.
Great
Great service
- Jamillah Q.
yes of course
great service and great team. always on time .
- Samir A.
So glad I came in!
Excellent service!
- Sandra D.
Been loyal here for years
I started going to this Midas years ago, but lately it has only gotten better. Andy is super to the customers and I know my car is in good hands.
- Maria N.
Great Service
Andy did his best job to get the car inspected,thermostat cleaned and full exhaust. Good location to get your car done.
- Shahir B.
Excellent service
Andy and Jim were quick and helpful in determining the problem with my car.
- Luci K.
Excellent service
Andy and Jim were quick and helpful in determining the problem with my car.
- Luci K.
Inspection
The customer service at Midas is amazing. Jim and Andy were both extremely friendly and attentive. Jim helped me with upgrading my oil and went above and beyond to help insure I had the best experience. I will definitely be coming back in the future!
- Sophia R.
coupon
I was told that if I do this I save $10.
- Ian M.
Awesome Mike is back!!!!
Stopped in to my local Midas because I herd Mike was back and running the show in town again. Was great seeing a friendly face that I know and trust with my 5 family cars. I highly recommend you stop in and say hello to this manager and great staff. We have missed you at this location for the past few years. My family and I are looking forward in the great customer service you have always provided in the past and I'm sure the future. Great move Midas!!!
- Roy H.
Perfect front end work
Perfectly straight skid marks was able to avoid what could have been a tragic accident
- David D.
state inspection
I can not be sure but I found a small scratch on driver door after pick up.
- John C.
Great service, thank you!
Would recommend to others. Very professional and polite staff. Lucas and Dan are amazing!!
- Brett F.
Good service
I was given a ride home since my car would not be ready for hours They picked me up as well Glad I had coupons and my Midas Credit Card
- Ginny G.
Very happy
Polite informative. I liked being shown what needed to be worked on. Also appreciated no attempts to upsell me with things i dont need. I need mote work but it is all legitimatefor an older car.
- Lisa W.
Excellent Customer Service
I came in for a simple oil change, Kyle was friendly in explaining to me what was needed. I didn't know it was time for new breaks until he took me out to show me. Thanks again! I will let all my friends and family know where to go for great car service.
- Laura S.
Great District Manager
I was disappointed in a small service provided by MIDAS, however when I let the necessary staff know, the District Manager handled the situation professionally. Thank you for your speedy customer service, it is much appreciated.
- Heather M.
Dan Phillips Master Mechanic, Excellent Customer Service
Attention Mr.John Linden I wanted to let you know that I have been a customer of Midas at this location(West Chester Pike) for over 5yrs, 3 cars all serviced/supported by in my opinion one of the BEST Master Mechanics around these last 35yrs....Mr Daniel Phillips ! He has always been a great listener, takes time to answer questions , shows you visual inspections which makes it easy to understand what work needs to be done , but also what you can afford to get done ! I will be writing a formal letter so that Mr. Daniel Phillips can be rewarded for his 35 years of great service at this location. There are other Mechanics out there but I will but Dan up against any of the competition but he will come out on top , he's the best. I let no one else work on my car but Dan and those apprentices that are learning his awesome skill set ! Thank you Daniel Phillips very much !
- Steven W.
New Tires
Outstanding professional & courteous service...
- Ronald L.
Excellent service
Midas provided excellent service re: a recent annual auto inspection along with a great price. Will definitely be going back. Great service midas.
- Alex P.
Excellent Service
I commend the staff at Midas for their excellent service. The check in process was easy. The service advisor kept me informed of the progress and provided suggestions on what I should consider for the car in the future. Service done on the vehicle was excellent and very please with the work done. Strongly recommend this Midas facility.
- Bob L.
♥️♥️♥️♥️ Midas
Great customer service They let you look at your car up on the lift So you can see the problems
- Ginny G.
Great shop!
Great service. Had no appointment, but they we able to accommodate me quickly! Helpful service writers!
- Alan C.
YES
I had work done at the West Chester, Pa Midas store. Derrick was my main contact, and Paul was the mechanic. They BOTH are competent and honest in mentioning the type of work I needed. I thought that I needed MORE than they recommended. This showed me how HONEST the Midas shop was. The work was done, as promised, at the quoted price and the time it was done.
- Eugene F.
Fabulous Team
Keith Lombardi and his crew were outstanding! All I can say is, "WOW!" Our car cut out on the Pa turnpike and we were towed to this Midas. We were from out of state and their diagnostic and excellent mechanics put our car on the road in half a day. Keith explained all the details patiently and how they would resolve the problem. They even were willing to tow it to a competitor's garage should it require it. Keith and his team totally nailed the problem and we made it home- 5 hours away, with no issues. A call from Keith a day later as to our status further speaks to the care they place on their customers. I was thrilled that our return trip to Ct. was seamless and the problems were totally resolved. My only regret is we can't have this team in our backyard to call on in the future.
- Wenda L.
Convenient, Friendly * Fast
I have taken my car here for several services and one surprise flat tire on my way to work. The staff was very helpful, friendly and discussed what my car needed before charging me. Clean waiting room and bathroom and quick service with a smile.
- M. F.
Write a Review
We would like to hear about your experience at Midas.
WRITE A REVIEW
Request Appointment
Great auto service is only a click away.
Complete the online form to request a service appointment or call us for an immediate appointment.
REQUEST APPOINTMENT
Write a Review
---
Thank you
---
We really appreciate your feedback!
Would you like to share your review? We've made it easy for you to share your review on Yelp or Google Places.
Step 1
Use the button to copy the text of your review.
Step 2
Please click the Yelp or Google Places icon below, then click Write a Review. Follow the instructions to publish your review. To Paste the text on Windows use "control + v". On a Mac use "command + v"
Thank you
---
We really appreciate your feedback!
Would you like to share your review? We've made it easy for you to share your review on Yelp or Google Places.
Step 1
Press and hold inside the review text to copy your review.
Step 2
Select the Yelp or Google Places icon below, then select Write a Review. Press and hold inside the review space to paste your review.
Thank you
---
We really appreciate your feedback!
Anti-lock Brake System repair and replacement

Brake adjustment

Brake fluid testing and replacement

Brake pad replacement

Brake shoe replacement

Brake System Evaluation

Brake System Inspection

Brake System Visual Check

Caliper repair and replacement

Drum reconditioning and replacement

Rotor reconditioning and replacement

Wheel bearing repair and replacement

Wheel cylinder repair and replacement
CV axle repair and replacement

Driveshaft repair and replacement

Motor mount replacement

Transmission mount replacement

U-joint repair and replacement
Check Engine Light Diagnosis

Emissions Repair

Ignition Wire replacement

Spark plug replacement

Timing belt replacement
Catalytic converter repair and replacement

Exhaust pipe repair and replacement

Flex-pipe repair and replacement

High-Performance Exhaust installation and replacement

Manifold repair and replacement

Muffler repair and replacement

Oxygen sensor repair and replacement

Tail pipe repair and replacement
Air Conditioning System Check

Compressor repair and replacement

Condenser repair and replacement

Coolant hose repair and replacement

Engine Block heater installation and repair

Evaporator repair and replacement

Heater core repair and replacement

Radiator repair and replacement

Refrigerant evacuate & recharge

Thermostat repair and replacement

Water pump repair and replacement
Fuel filter replacement

Fuel injector repair and replacement

Fuel pump repair and replacement

Fuel tank repair and replacement
Accessory belt replacement

Cabin air filter replacement

Coolant drain and fill

Coolant system flush

Differential fluid drain and fill

Engine air filter replacement

Fuel filter replacement

Fuel System Cleaning

Headlight replacement

Lift support replacement

Lighting repair and replacement

Oil & Filter Change

Power steering fluid drain and fill

Power steering fluid system flush

Serpentine belt replacement

Transfer case fluid drain and fill

Transmission fluid drain and fill

Transmission fluid system flush

Wiper blade replacement
Alternator repair and replacement

Battery testing and replacement

Starter repair and replacement

Starting/Charging System Check
Emissions testing

Safety inspections
Ball joint repair and replacement

Coil spring repair and replacement

Leaf spring repair and replacement

Rack & pinion repair and replacement

Shock & Strut mount repair and replacement

Shock repair and replacement

Steering component repair and replacement

Strut repair and replacement

Tie rod end repair and replacement
Flat repair

Tire & wheel replacement

Tire Inspection

Tire mounting

Tire rotation

TPMS recalibration

TPMS repair and replacement

Wheel balancing
4-wheel alignment

Alignment Check

Thrust-angle alignment
Programs
Better Business Bureau Accredited Business

ASE Certified

Motorists Assurance Program
Amenities
Online Appointments Available

Online Estimates Available

Online Tire Shopping Available
Payment methods
The Midas Credit Card offers instant credit and easy terms to qualified applicants. Subject to credit approval. Minimum monthly payments required. See store for details. Get Details



Join the Midas team at 1415 West Chester Pike, West Chester, PA, 19382
Build your future with a leader in the automotive services industry: Midas.
Midas is one of the world's largest providers of automotive service, including exhaust, brakes, steering, suspension, and maintenance services. Midas has more than 1100 franchise locations in the United States and Canada.
Midas is committed to earning our customer's trust by offerring them the expertise, value and reposiveness they expect, every time they visit us.
Positions at Midas
Assistant Shop Manager

Auto Shop Foreman

Auto Shop Manager

Automotive Technician

Customer Service Representative

General Service Technician

Join the Team

Service Advisor
Apply Now