Shop for Tires
Your neighborhood Midas offers a large selection of top brand tires for cars and trucks, at competitive prices for every budget.
We'll mount and install your tires, and make sure there aren't other issues that could reduce the ride quality and life of your new tires. We also take care of wheel alignment which helps your tires last longer, improves gas mileage and provides safer handling. Midas technicians will inspect, rotate and balance your tires according to your vehicle manufacture's schedule.

Give us a call to learn more, or use our online estimate or appointment forms to request more information.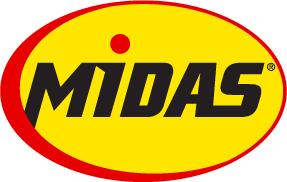 UP TO $70 BACK ON 4 SELECT GOODYEAR® 
Most vehicles. See rebate forms for complete details. Get up to $100 back on 4 select Cooper® tires, or up to $70 back on 4 select Goodyear® tires. Void where prohibited. Not valid with other offers. At participating U.S. locations. Plus shop fee of up to 15% based on non-discounted retail price, not to exceed $35.00. Fees may be higher in HI/AK. Charge for additional parts, services, and disposal fees, if needed. TPMS reset not included. Installation not required. Goodyear offer valid 6/1/17 – 7/31/17. Cooper offer valid 6/1/17 - 7/15/17.
2620 Windmill Parkway. Henderson, NV 89074
Our Tire Selection