11108 South Southwest Highway
Rating:
63

reviews
Please wait, sending notifications
---
Thank you! Information about this Midas shop has been sent to you. We hope to see you soon!
Close Window
Sorry, your start location could not be found. Please try again.
Midas
palos hills

is your one-stop shop for brakes, oil changes, tires and all your auto repair needs.
Midas stores are owned and operated by families in your community dedicated to providing high quality auto repair service at a fair price. And their work is backed by our famous Midas guarantee* Whether you need an oil change or tires, factory recommended maintenance, or brake repair, your local Midas has you covered.
*See store for applicability and limited guarantee terms
Average Rating:
63

reviews
FRONT WHEEL REPAIR  
EXCELLENT WORK, STAFF VERY FRIENDLY, ESPECIALLY SCOTT BELLA. WILL YOU MIDAS AGAIN GREG JOHNSON
- Gregory J.
Great Service!  
Always great, professional, and friendly service. I always feel that whatever service I bring my car in for, that the job was done right and that I don't have to worry about that item any longer. I enjoy being a customer of this Midas. Thank you!
- Elise H.
Awesome  
This crew is amazing they are kind and sweet. They go above and beyond to get the job done and with a smile on their face. Definitely the place I will continue to go for my oil changes and truck stuff.
- Alena B.
A team that really cares  
Scott and Jessie at this Midas location is the best example on how to care for customers.
- Brett M.
Great Work  
They explain everything before they start. They tell you the cost upfront as well. The guys are always welcoming, listen to your individual issue, and are always professional. Just a good group of guys. As a female, I appreciate their honesty.
- Kim R.
Saturn Vue  
This is the best Midas to go to. All the employees and management are great and so polite! Jesse is great and very informative and always helping and then there is Scott... Scott is one of a kind. Always joking while working, keeping us laughing and both guys ALWAYS work my husband and me into a schedule to get our cars done. AWESOME Midas!!!!!
- Holly T.
Cool  
Cool
- Francis L.
Yukon  
Great. Work every time
- Don F.
Quality service  
Excellent service and friendly manager
- Dan B.
Great guys  
These guys are great, they listen to you and communicate very well. They have been around for a long time and if they keep up their excellent customer service, they will be around for a long time to come.
- Bob M.
Palos Hills Midas  
Scott, Jessie, Wes, and their team of rockstars are always the most honest, quickest, and most fun to work with. I'll never go anywhere else!
- Zach I.
Good place  
I recommend this place
- Marta D.
Awesome service and people  
Quick and good job on fixing my resonator
- Kevin K.
Great  
Super job as usual - great staff who listen to your concerns and goes about solving any issues you may have!
- Pat S.
very comprehensive and professional  
very comprehensive and professional
- Les D.
Turn signal  
I know I can always count on these guys to help me out. All I need that day was to get new wiper blades and a turn signal bulb and they fit me in. I always tell my friends what great and fair service I get.
- Brenda J.
Excellent Service  
Great service all around.
- Ashley M.
Excellancy  
Customer service is outstanding at this location. They are professional, cordial and courteous at all times. I've been with them since 2008 and on my 2nd vehicle with them. Exceptional service
- LT N.
Dan  
Excellent service at a good price. Scott is an excellent manager and as long as he is running this Midas I will be a customer.
- Dan B.
Midas Palos Hills is My New Mechanic's Shop!  
great customer service! professional workmanship by an expert mechanic. I trusted that they would give me an honest estimate of what was truly needed to keep my cost at a reasonable level. I immediately noticed that my Jeep was fixed correctly and that was a great feeling!
- Mike V.
Great  
Great all around service. Thank you.
- Dana G.
Services  
This is my favorite Midas Shop. I have two Midas shops near my neighborhood but make the drive to have Scott Bella and his team work on my vehicle. I have never had to return for any rework and my car runs amazing! I trust and honor the relationship I have with this team. Thanks so much for taking extra special care in your repairs.
- Patti I.
oil & inspection  
yes very thorough and conscientious
- Brian H.
Fugger  
They r the best
- Don F.
Very GOOD!  
Very good customer service! Very good that they explain to you what they find before they do any work to give you an option of what you would like completed for that day. They check that you are comfortable while you wait. I would definitely recommend this Midas location to someone I know. Thank you!
- Elise H.
The place to go for auto service!!  
Excellent service! Had a small leak in a tire, they scheduled my service for the first thing the next morning. They found the leak, repaired it, and I was out the door in 45 mins. I have used this Midas location several times and have never been disappointed in the quality of service. Scott and his team are great!
- Bill M.
Dont go anywhere else!  
Scott is the best. This Midas does great work. Wouldn't go anywhere else for my maintenance needs. Thanks Palos Hills Midas. You are a shining star in dark and strange world!
- Justin S.
Absolutely  
The service crew at this location is exceptionally honest, informative, and will meet your schedule.
- Bob L.
cool  
very professional...I rely on them
- Francis L.
Great Service  
Brought my 2013 Hyundai Tucson for a brake inspection ended up replacing the rotors and pads couldn't be more pleased with the results the service was great the job was completed on time and under the estimate. Jesse the store manager was very helpful and professional. I would highly recommend the store in Palos Hills, Illinios five stars!
- Matthew T.
Great service  
Scott Bella was great to work with, very professional
- Chuck M.
The trustworthy Midas  
I always take my car to Midas. I trust Scott and his work is first-rate. He takes the time to explain any problem. He gets me in and out in a timely manner. I would highly recommend Midas to anyone.
- Pat B.
Amazing  
It's hard to find a good and trusted mechanic. I definitely found the spot! Jessie and his guys are awesome. Very friendly and know exactly what they are doing. They don't try to over sell you and tell you the truth about your car, give tips, and do everything by the book. They diagnosed issues within hours when other shops couldn't even figure it out in days. They have worked on my Jeep after hours and did great work. So glad I found them!
- Christine H.
Counter man and mechanic  
They were very professional and answered my questions with a complete knowledge and understanding of my problem. I return to this location even after I've moved 60 plus miles away.
- John Z.
Service Greatttttttttt  
Great work every Time
- Don F.
Unscheduled work  
The staff at this center is awesome. They got my car in and out not knowing what needed to be done. Thanks to your very profession staff
- Bob F.
These guys are Great!!  
I have pleasantly forgotten about being taken advantage of at car dealerships...now that I found the midas on southwest highway. These guys are perfect. Reasonable prices for high quality and knowledgable work...COULD NOT BE HAPPIER WITH MY CAR CARE NEEDS??
- Patrick C.
Great experience  
Thanks to the whole staff. They were friendly, helpful and efficient. I had to replace a tire and they explained all costs clearly. They took an annoying experience (waking up to a flat tire) and fixed it quickly. They even offered to give me a ride to work. Way beyond my expectations. A truly hassle-free experience. Highly recommended
- Mathew D.
2004 Hyundai Repair  
Great Service by Scott
- Patrick K.
Excellent service  
The technician at midas took care my vehicle and provided excellent service. They explain in details that the issues my car was having and they fix it perfectly thank you.
- Ali S.
Pat  
Great service, little long, but very thorough and friendly.
- Patricia B.
PHIL  
yes very happy with the service
- Philip L.
Great Service  
I'm really glad to have found this shop in my neighborhood. I always feel like I've received great service and haven't been overcharged! Thank you as always!
- Jessica S.
oil change  
Great service!
- Marta D.
Midas service work  
Scott and Jesse are the best I've been bringing my vehicles to that Midas location for the last 10 years and never had a problem I even bring my service truck there never a problem they do excellent work
- Don P.
My electrical system wasn't functioning.  
As usual, really sometimes miraculously, you quickly analyze my problem, and then you let me know the cost and whoala, you fix it and it stays fixed. Cheerful help and they answer all my questions and give hints sometimes to head things off. These things are refreshing to me in today's world.
- Donald C.
A Place You Can Trust  
I have been getting my cars repaired at the Midas in Palos Hills for the last 4 or 5 years. I have never left there with anything but a smile on my face. This has to be the most honest and friendly auto repair business I have ever been to. I recommend them to all my friends and family.
- Randy M.
A great place to get car service!  
Excellent customer service! Prompt, accommodating, courteous and professional! They never pressure you to purchase products or service that you really don't need. They advise you of your vehicle's condition, make recommendations, and let you make the final decision on what service is provided. I WILL be back and recommend them to anyone interested in quality service at a reasonable price!
- Bill M.
Only a last resort  
Prompt and courteous, but very pricey. Only used since my mechanic was closed July 4th weekend. Quoted me 900 for a job my mechanic can do for 650!
- J W.
2005 Lexus gx470  
I have 219,000 miles on my Lexus and that is thanks to Scott, Jesse and their team of mechanics! From oil changes to major work like timing belt they were great! They never let me down when work needed to be done. They are very honest when it comes down to what needs to be done, and trust them with all my other cars! Great guys and service!
- Mike W.
Prez.  
Great service 5 stars
- Philip L.
Terrific staff at Palos Hills Location  
Had lots of work done over at the Palos Hills location. Staff was very knowledgeable & kept me up to date on progress. Very courteous & friendly.
- Patricia W.
Service, people, all very excellent  
Would recommend this location. Good service.
- Collette H.
Great service  
Friendly staff and thay did a great job on my car.??
- Marta D.
Midas Services  
Always a pleasure to do business with Midas very professional.
- Paul S.
GLAD I FOUND YOU  
Dear Scott, I am so pleased I found your shop. I called because my muffler guard rusted and was sitting on top of my muffler. Jessie was reassuring and said come on in, we'll squeeze you in and take care of it. I immediately came in and everyone was very kind & helpful You guys fixed it in a matter of minutes and when I went to the counter to pay, Scott told me, no charge! What an unexpected kindness! I did also get an estimate for a new muffler as mine has a hole in it. I don't need a new one immediately, but when I do, I'll be back because the estimate was fair & reasonable. Plus, I was delighted to learn that you give veterans a discount. I want to thank you all. I sincerely appreciate your professionalism & generosity. I will be back as I am comfortable with everyone I met. I am grateful that I have found honest, caring expert mechanics. Job well done! Sincerely, Tina U. Evergreen Park
- Tina U.
Good Service  
It was me and my husband's first time there and we were pleased and will go back again. They were not only professional and did good work, but there were friendly as well. Good job Kyle and team!
- Elise H.
Service Review  
Everyone is extremely helpful and I am always confident that I will get the best advice and service
- Deborah M.
Good and Fast Service  
They are fair, honest and do very good work.
- Paul S.
great place!  
As always, they are courteous, efficient, honest, and do great work. Thanks, guys!
- Laura P.
Great service*  
These guys are great. Always courteous, always efficient, always helpful. Genuinely nice people. And they do great work as well, at very reasonable prices. Always good about advising so one does not spend money needlessly. This visit I had a trailer hitch installed. I got a lot of good advice from Chris about trailer hitches, before I purchased the one I did on*line. Then they did a great job putting it on and showed me how it works. I always feel confident with their service.
- Laura P.
Reliable and honest auto mechanics*  
We bring all our cars to this Midas shop because they are always honest and give us the best price for our car repairs. Chris the manager is always friendly and knowledgeable and honest*
- Evelyn E.
highly recommended  
Their honesty and trustfulness, as well as their great service, are the reasons we bring our cars to them. They are great.
- Laura P.
10
Write a review
We would like to hear about your experience at Midas.
Request appointment
Great auto service is only a click away.
Complete the online form to request a service appointment or call us for an inmediate appointment.
Thank you
---
We really appreciate your feedback!
Would you like to share your review? We've made it easy for you to share your review on Yelp or Google Places. No thanks, I'm finished.
Step 1
Use the button to copy the text of your review.
Step 2
Please click the Yelp or Google Places icon below, then click Write a Review. Follow the instructions to publish your review. To Paste the text on Windows use "control + v". On a Mac use "command + v"
Thank you
---
We really appreciate your feedback!
Would you like to share your review? We've made it easy for you to share your review on Yelp or Google Places. No thanks, I'm finished.
Step 1
Press and hold inside the review text to copy your review.
Step 2
Select the Yelp or Google Places icon below, then select Write a Review. Press and hold inside the review space to paste your review.
Thank you
---
We really appreciate your feedback!
Programs
Better Business Bureau Accredited Business
ASE Certified
Motorists Assurance Program
Amenities
WiFi
Pick-up/Drop-off Services
After Hours Drop-off
Coffee
Magazines
Online Appointments Available
Online Estimates Available
Online Tire Shopping Available
---
Community involvement
Shady Oaks Cerebral Palsy Camp

Homer Glen, Il 60491

Learn More
---
Payment methods
The Midas Credit Card offers instant credit and easy terms to qualified applicants. Subject to credit approval. Minimum monthly payments required. See store for details. Get Details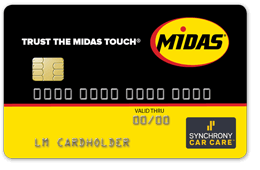 Join the Midas team at 11108 South Southwest Highway, Palos Hills, IL, 60465
Build your future with a leader in the automotive services industry...Midas.
Midas is one of the world's largest providers of automotive service, incluiding exhaust, brakes, steering, suspension, and maintenance services. Midas has more than 1700 franchised and company-owned Midas locations in the United States and Canada.
Midas is committed to earning our customer's trust by offerring them the expertise, value and reposiveness they expect... every time they visit us.
Positions at Midas
Automotive Technician
General Service Technician
Thank you!
Thank you for your interest in Midas. We will review your skills and experience and will contact you if your background matches the available position. If there is not a fit at this time, we will keep your information on file for any future openings.
Please Note: This employment opportunity may be with an affiliate of Midas International Corporation or it may be with an independent owner and operator of a Midas shop.
Midas Management at 11108 South Southwest Highway Palos Hills, IL 60465.
Sending Message... Please wait.
Apply at your local Midas