2168 Snelling Avenue North
Rating:
58

reviews
Please wait, sending notifications
---
Thank you! Information about this Midas shop has been sent to you. We hope to see you soon!
Close Window
Sorry, your start location could not be found. Please try again.
Midas
roseville

is your one-stop shop for brakes, oil changes, tires and all your auto repair needs.
Midas stores are owned and operated by families in your community dedicated to providing high quality auto repair service at a fair price. And their work is backed by our famous Midas guarantee* Whether you need an oil change or tires, factory recommended maintenance, or brake repair, your local Midas has you covered.
*See store for applicability and limited guarantee terms
Average Rating:
58

reviews
Tire patch  
Satisfied with the job that the store did. It is holding up well. The time it took was longer than expected which happens when trying to fix things. Price was good too.
- Brandon S.
Total satisfaction  
Very pleased with the work done on my Honda Accord.
- Vivian E.
Nice shop. Nice guys  
Second time using them. Close to home and professional
- Brian D.
Professional and honest  
We have always experienced professional work, honest advice and friendly service at Midas in Roseville. We began taking our vehicles there due to a referral and have been pleased ever since. Thank you!
- Sandy H.
Best shop around  
I drive more than a half hour to come to this Midas when my car needs work. I have recommended them to everyone I know. Avoid the Burnsville location though.
- Richard N.
Great job but oil change now too expensive  
You guys always do a great job but you've priced your synthetic oil changes way too high and you've changed the rewards program. Lower the price back, change the reward card back to buy 2 get 1 free or I'll have to get my oil changed where I can afford it. Thanks Greg C
- Greg C.
Midas emergency  
This was not a planned visit. But I was driving north out of town when the car started behaving very badly. Got off the freeway, turned around, and headed to Midas. They took my car in immediately. Test drove, gave me a diagnosis, had it fixed within a couple of hours. I spoke with Dan, lead mechanic, while I waited, and got valuable advice on the next car I may purchase. Midas is my shop. I trust them. That's a nice thing to be able to say about one's car mechanic.
- Ann M.
best around  
of the five or so garages I've used over the past ten years, this one is the best. friendly, honest. they aren't the most convenient location for me but well worth it.
- jack f.
Recommending Midas  
Good job by people who have very good people skills and technical skills.
- Rod T.
Best Oil Change Place  
I've been coming here for 8 years. Love this pace!
- David E.
Awesome  
Awesome as always!
- Katie F.
Great Service  
They did a great job identifying an issue with our heat when we didn't know what was causing it not to work and they even charged us less than the quote when they were able to fix it quicker than expected!
- Ryan S.
Outstanding Service  
I was really pleased with everything about my service. I will use and recommend them in the future.
- Jerry R.
Everything is good except misread mileage.  
Hello, I just realized that the mileage reading was incorrect. My car only had 37xxx miles when it was serviced but the technician misread it as 92222 for some reasons. Everything else was very good. Best, Ang
- Ang Z.
Excellence  
Excellent as always!
- Megan P.
Raving Fan!  
Dan at Midas - Thank you for the help and support with my daughters Toyota Corolla. I highly recommend as our service was exceptional! Customer for life!!
- Jeff S.
Great Service  
Great service. Thanks.
- Lynn R.
Vehicle wouldn't start  
Had to have my vehicle towed in because it wouldn't start. Seth had diagnosis and starter replacement repair done very quickly and I was able to get vehicle back on the road in no time. Very happy with the excellent service!!
- Mike S.
always dependable  
Your Roseville, MN store sets a whole new standard for auto care and customer service. It's a great and trustworthy shop!
- Marjorie P.
car care  
Great!!!!!!
- Bob H.
car care  
Very pleasant and professional
- Bob H.
Oil change price is now rediculous!  
I paid over $100 for my oil change and on top of that you've changed the loyalty card from buy 2 get the 3rd free to buy 4 get the 5th free. $100 is just way too expensive for me. You've always given me great service but i'm unhappy about what I just paid for my oil change. Greg Christianson
- Greg C.
Above and beyond  
Not usually one to write reviews but WOW. The guys at Roseville Midas took incredible care of me. As an out of stater with minimum car knowledge I was recommended to this shop and was blown away by their service. They got me in and out quick and made sure I understood everything that was being done to my vehicle, while also keeping the costs low. This was hands down the most honest/affordable/enjoyable car experience I have had in my 4 years in Minneapolis. Thanks guys!!
- Kristi L.
Great service  
Once again the guys at Midas helped me out. My check engine light continued to be an issue. The guys diagnosed it quickly and installed a new gas cap that solved the problem. I was back on the road the same day with the problem solved.
- Jerry B.
Oil change  
Oil change appointment as promised, excellent service as always.
- Charlotte C.
Good experience  
Super friendly service. Our battery change was completed in a few hours, and the technician was very knowledgeable and explained why he recommended the particular battery.
- Debbie B.
Over 30 years of great service  
For over 30 years I've brought all my cars to this Midas location and have received excellent service.
- Phil K.
Dead Battery  
Great response, dead battery, took it in and finished asap. It was later in the day but they got it done with great customer service.
- Phil K.
Trusted Midas  
I lived in Minnesota most of life & all my family members use this Midas in Roseville St. Paul to fix there car. I recently relocated to Iowa & found a new Midas but if I ever have trouble & am in Minnesota I now that I could count on my Midas in Roseville St. Paul to fix my car. There Trustworthy & do good work so 5 stars for them.??
- Ermita C.
Windshield Wiper Change/ Front Side-Window Problem  
Attention to the problems were prompt. Evaluation was made on what will be involved in solving the front side-window problem.
- Raymond R.
Best service in town!  
Courteous on the phone & in person. Answered questions about brake services & got me in right away. Gave a fair & honest estimate, said what needed doing and what did not. Kept in touch via text. In and out quickly.
- Kathy C.
Very Prompted!!!!!  
Great job fixing my muffler, I go to these guys every time I need immediate services!!! AAA*
- Jonathan C.
Excellent service  
We recently took our 15 year old Toyota Prius to Midas for some regular service and to diagnose what we believed was a muffler leak. They checked it out and admitted that we were better served by taking it to a Toyota dealer since they would need to get the part from them anyway. Thanks for the honesty we will be back.
- Jerry B.
Great Service!  
I've gone to this Midas location on Snelling a few times and always get great service. They never try to push any unnecessary work on me. I've even asked about a few things to see if they would suggest more work needed. They've always said not to worry about it or you have a lot of time left before work is needed. The mechanics are very skilled and get the job done. Customer service at the front desk is always friendly and answers any questions you have. They'll make sure you fully understand the work needed on your vehicle is required and why. Always a positive experience at this Midas. Like any auto shop, you're going to pay a good chunk for parts/labor but you definitely get what you pay for. Pricing is average/same, compared to other competitors but the service is top notch. Jon
- Jon M.
Top-notch!  
In my experience with Midas in Roseville, the service has been consistently outstanding! I have been a customer for the past few years, and plan to be for many more. When consulting with the staff and technicians, my opinions and questions are valued. The crew welcomes problem-solving, and is up front about issues, costs, and always cut to the chase on what services really need to be attended to. The labor charges are fair, and this crew has gone above and beyond by fixing additional maintenance issues free of charge. These guys are top-notch!
- Dustin T.
Prompt and Complete  
My recent visit for routine maintenance was completed promptly and included a thorough inspection of vehicle. Would recommend this Midas location without reservation. Great service.
- Blake G.
Great service  
I've been getting oil changes from here for 3 years now and don't regret a thing. Polite, timely, and enjoyable to work with.
- Daniel H.
Very courteous, efficient, knowledgeable  
Took my new used car to them for an inspection and they got me right in found a couple things to replace and changed my oil in about an hour. I would definitly take my car there again
- Tom G.
Flat tire  
Finish on time thank u for that
- Daud F.
Good service, fair price  
Brakes and oil leak issue.
- Eric W.
Emergency Brake Repair on Dodge Grand Voyager  
I had an issue with my emergency brake not working properly. I brought my vehicle in and was shown why it was not working and what it would take to fix it. I was able to wait while they made the repair. The following day I put the repair to the test at a boat launch and my emergency brake worked great!! Staff were super nice.
- Mike S.
Excellent Customer Service  
I've been going to Roseville Midas since I've moved to MN 8 years ago. They've always been courteous, efficient, and honest. Won't go anywhere else!
- Kellie K.
Recent visit for electrical issues with Honda Pilot  
Recently brought in my Honda Pilot with electrical issues. The staff at Roseville Midas were extremely helpful and went out of their way to get my part ordered and get me back on the road. I recommend these guys to anyone I can!
- Michael S.
Quick and Easy!  
I stopped in one weeknight evening at 5PM and asked about windshield wipers - I had not experience putting new ones on before. Within 20 minutes they had new ones on and I was out the door. It was great! I'll definitely be coming back.
- Courtney A.
I do not understand what a "Review Title" is?  
You did a great job. I asked you to top off the gear oil in my transmission. I provided the gear oil and so you told me there would be no charge. But given the good work you've done for my family cars, I insisted on paying. Which I did!
- Dick L.
Don't know what this means? I'm a long time customer.  
Been using the Roseville shop for many years and will continue to do so. Very personable staff who work very hard to find me a time that works for me. I also appreciate them telling me of things I should keep my eye on for future repair. Seth, Dan and Bob are the best!!!!
- Dick L.
A terrific place  
We have gone to Midas for 15 years. We wouldn't go any other place. The office at 350 Main Street in Danbury is so well run by Mike. He has become a trusted friend. We would recommend it to anyone. He explains thing very slowly and carefully
- Gregory M.
Service  
Been there several times, each time received friendly honest customer service. Will continue to visit this location.
- Cindi O.
Seth Johnson and his team helped me out-  
On Friday my family van broke down with a broken serpantine belt. I was 30 miles from home in Lake Elmo and I didnt know who to call to get it repaired. I thought about my brother who goes to Seth Johnson and his team at Roseville Midas for the past 12 years for his auto repairs and maintenance. I called him and got Seth's phone number. I called Seth and explained what happened with the belt and told Seth I would get AAA to tow it to Midas in Roseville. On Saturday Seth looked at the van and called me with the estimate of the repair.I said go ahead. Seth and his team got the repair done on time and exactly on estimate cost. I thought this was why my brother continues to bring his cars to Seth for the past 12 years. It is difficult to find and a honest auto repair shop in today's world. I knew I found a honest auto repair shop at Seths Midas in Roseville. Seth and his team went above and beyond to correct my problems. Seth and his team took the extra steps to make sure it was repaired correctly. Seth made me a customer for life. I will drive 60 miles round trip to get my cars repaired with Seth and his team at Midas in Roseville. I will recommend Seth to everyone I know, Thanks Seth and your team !!!
- James W.
Great Customer Service  
Have been there several times to get tail light replaced and each time received friendly customer service. will continue to visit this location!
- Tina F.
best service  
Great service, courteous staff
- bonnie a.
Above and Beyond  
I recently took my 2005 Mercury Montego in for an oil change. When they asked me if I wanted the high mileage oil change, I replied "Whatever you think is best." When I picked up my car, it was explained that even though it was an older car, the mileage didn't necessitate the higher priced oil change, so they had gone with the less expensive standard oil change! On top of that, when I got my car back, the rattle was gone due to some tightening up of things in the front end. I always have such a great experience at Midas in Rosville, I wouldn't take my car anywhere else!!
- Sara W.
roseville midas is the best  
roseville midas is the best repair shop I have ever used the quality of their work is superior they explain the required service/maintenance and perform it rapidly and efficiently they are always very sensitive about keeping me apprised of any changes, delays or other hangups
- eric e.
Customer Service At It's Best !!!  
Being in the customer Service line of work myself, and have been for the last 39-years, I know when i see professionalism !! Seth and Dan went above and beyond to correct the problem i was having with my vehicle !! They not only took the extra step to make sure it was fixed right, but, made me a customer for life at there store !! Hats off to both of you !!
- Joe K.
On The Road Again  
Thumbs up for staff and service at Roseville Midas. Got a new set of tires - the Cooper CS5. Excellent investment. I'm on solid ground again and ready to handle another Minnesota winter.
- Teri G.
Appreciation to Seth and his team at Midas in Rose  
I want to take a moment and express my appreciation to Seth and his team at Midas in Roseville. I have taken my car repairs to Seth over the past couple of years and their service has been beyond my expectations for auto repairs. Seth is the kind of service manager all of us car owners hope to find, because he is honest and he knows his stuff. Seth communicates well and is very helpful in explaining what needs to be done with my car and offers several options when there are choice. I would highly recommend taking your car to Seth.
- Don W.
Love Roseville Midas  
Every time I go to the Roseville Midas they are always so helpful. They let me know of any problems, and the cost to fix it, before they begin the work. I trust them 100* and will not take my car to anybody else*
- Kristee M.
A HUGE THANK YOU***  
I have to send a HUGE THANK YOU to Seth and his crew in Roseville. They went above and beyond to insure I had very best customer service and the best work done on my truck. I wanted a trustworthy place to repair the front breaks of my big yellow Dodge and that is exactally what I got with Midas Roseville. They picked up on the fact that I have 2 small children and that my truck also needed some other minor repairs. Such as a license plate bulb out, rotating tires, and in desperate need of an oil change. I will use Roseville Midas again myself, and recomend to everyone I know***
- Frannie Y.
10
Write a review
We would like to hear about your experience at Midas.
Request appointment
Great auto service is only a click away.
Complete the online form to request a service appointment or call us for an inmediate appointment.
Thank you
---
We really appreciate your feedback!
Would you like to share your review? We've made it easy for you to share your review on Yelp or Google Places. No thanks, I'm finished.
Step 1
Use the button to copy the text of your review.
Step 2
Please click the Yelp or Google Places icon below, then click Write a Review. Follow the instructions to publish your review. To Paste the text on Windows use "control + v". On a Mac use "command + v"
Thank you
---
We really appreciate your feedback!
Would you like to share your review? We've made it easy for you to share your review on Yelp or Google Places. No thanks, I'm finished.
Step 1
Press and hold inside the review text to copy your review.
Step 2
Select the Yelp or Google Places icon below, then select Write a Review. Press and hold inside the review space to paste your review.
Thank you
---
We really appreciate your feedback!
Programs
ASE
Motor Assurance Program
Better Business Bureau Accredited Business
ASE Certified
Motorists Assurance Program
Amenities
WiFi
After Hours Drop-off
Coffee
Complimentary Courtesy Car
Magazines
Online Appointments Available
Online Estimates Available
Online Tire Shopping Available
---
Payment methods
The Midas Credit Card offers instant credit and easy terms to qualified applicants. Subject to credit approval. Minimum monthly payments required. See store for details. Get Details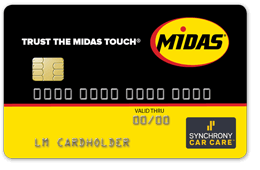 Join the Midas team at 2168 Snelling Avenue North, Roseville, MN, 55113
Build your future with a leader in the automotive services industry...Midas.
Midas is one of the world's largest providers of automotive service, incluiding exhaust, brakes, steering, suspension, and maintenance services. Midas has more than 1700 franchised and company-owned Midas locations in the United States and Canada.
Midas is committed to earning our customer's trust by offerring them the expertise, value and reposiveness they expect... every time they visit us.
Positions at Midas
Automotive Technician
General Service Technician
Join the Team
Service Advisor
Thank you!
Thank you for your interest in Midas. We will review your skills and experience and will contact you if your background matches the available position. If there is not a fit at this time, we will keep your information on file for any future openings.
Please Note: This employment opportunity may be with an affiliate of Midas International Corporation or it may be with an independent owner and operator of a Midas shop.
Midas Management at 2168 Snelling Avenue North Roseville, MN 55113.
Sending Message... Please wait.
Apply at your local Midas